Are you looking to enhance the beauty of your garden in Meadows Dubai? Our professional landscape gardening services are here to turn your outdoor space into a picturesque paradise. With a focus on landscape gardening and our dedication to excellence, we are your trusted partner for all your landscaping needs.
Why Landscape Gardening in Meadows Dubai?
Meadows Dubai is known for its lush greenery and beautiful surroundings. It's a place where people appreciate the value of well-maintained gardens. Whether you have a residential or commercial property in Meadows Dubai,  landscaping plays a vital role in creating an inviting and aesthetically pleasing environment.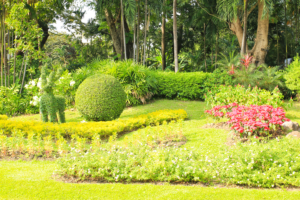 At D Floor landscaping, we understand the unique landscape of Meadows Dubai. Our team of skilled landscape gardeners knows the local flora, weather conditions, and soil types, ensuring that your garden flourishes year-round. We tailor our services to suit the specific needs of your garden, whether it's a small backyard oasis or a large commercial property.
Our Landscape Gardening Services
Garden Design: Our experienced garden designers will work closely with you to create a customized garden plan that aligns with your vision and preferences. We consider factors like plant selection, hardscape features, and irrigation systems to ensure the best design for your space.
Planting and Maintenance: We offer a wide range of plants, trees, and shrubs suited for Meadows Dubai's climate. Our expert gardeners will plant and maintain your garden, keeping it vibrant and healthy throughout the year.
Hardscape and Features: We can install various hardscape elements, such as pathways, pergolas, and outdoor seating areas, to make your garden more functional and aesthetically pleasing.
Irrigation Systems: In Meadows Dubai, efficient irrigation is crucial. We design and install irrigation systems that conserve water while ensuring your plants receive the right amount of moisture.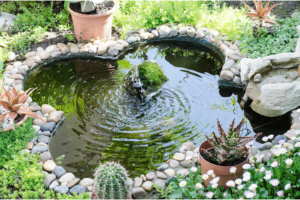 Why Choose Us?
Expertise: Our team of landscape gardeners has years of experience in Meadows Dubai and understands the local landscape.
Custom Solutions: We tailor our services to your garden's unique needs, ensuring optimal results.
Quality Assurance: We use the best materials and practices to ensure the longevity and beauty of your garden.
Customer Satisfaction: Your satisfaction is our top priority. We strive to exceed your expectations with every project.
Ready to transform your garden in Meadows Dubai? Contact us today at 0509182682 to discuss your landscaping need. Let us make your dream garden a reality.