In the dynamic world of interior design and architecture, creating a space that aligns with your vision is crucial. Dream Floor takes pride in offering top-notch fit-out services that go beyond mere aesthetics, providing a harmonious blend of functionality and style. Let's explore how our fit out services can revitalize your space, turning it into a reflection of your unique taste and personality.
 Tailored Fit Out Solutions
Dream Floor understands that every space is unique, and a one-size-fits-all approach doesn't cut it. Our fit-out services are designed to be highly customizable, ensuring that your space is a true representation of your preferences. Whether it's a commercial office, retail store, or residential property, our expert team works closely with you to tailor the fit-out solutions to your specific needs and requirements.
 Comprehensive Fit Out Services
Our fit-out services cover a wide spectrum of design and construction elements, including:
Space Planning: We optimize your available space, ensuring efficient utilization and creating a layout that enhances functionality and flow.
Interior Design: Our talented designers bring your vision to life, curating a design scheme that resonates with your brand or personal style.
Partitioning and Ceilings: From stylish partitions that add privacy to innovative ceiling designs that elevate the ambience, we handle all aspects of interior architecture.
Furniture Installation: Our team ensures that your space is equipped with high-quality, aesthetically pleasing furniture that aligns with the overall design concept.
Lighting Solutions: Lighting plays a crucial role in setting the mood of a space. We provide innovative lighting solutions that enhance the visual appeal and functionality of your environment.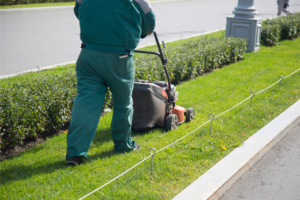 Why Choose Dream Floor for Fit Out Services?
Dream Floor stands out in the competitive landscape of fit-out services for several reasons:
Collaborative Approach: We believe in collaboration. Our team works closely with clients throughout the entire process, ensuring that your input is valued at every stage.
Quality Craftsmanship: From the selection of materials to the execution of the project, we prioritize quality craftsmanship, delivering fit-out solutions that stand the test of time.
Timely Delivery: We understand the importance of deadlines. Our project management approach emphasizes efficiency, ensuring that your fit-out project is completed on time and within budget.
Innovative Solutions: Dream Floor is committed to staying at the forefront of design trends and technological advancements. We offer innovative solutions that add a touch of modernity to your space.
Conclusion
Transform your space into a masterpiece with Dream Floor's fit-out services. Our commitment to customization, comprehensive solutions, and unwavering quality ensures that your vision becomes a reality. Elevate, customize, and transform your space with Dream Floor's fit-out expertise. Contact us today to discuss your project and discover how we can bring your space to life. Dream Floor – Where Your Vision Meets Our Expertise.