In the serene and picturesque neighborhood of Meadows Dubai, residents take pride in their beautiful homes and lush landscapes. Maintaining the aesthetic appeal of your property requires attention to detail and regular upkeep. That's where Dream Floor Landscaping steps in, offering expert handyman services tailored to meet the unique needs of Meadows Dubai homeowners. Whether you need routine maintenance or have a specific project in mind, our skilled professionals are just a call away at +971553119463.
Why Choose Dream Floor Landscaping?
Local Expertise: Our team at Dream Floor Landscaping understands the specific challenges and requirements of maintaining homes in Meadows Dubai. With a deep understanding of the local climate and environmental conditions, we provide solutions that are not only aesthetically pleasing but also practical and sustainable.
Comprehensive Handyman Services: From minor repairs to major renovations, our handyman services cover a wide range of tasks. Whether it's fixing a leaky faucet, repairing a broken fence, or renovating your outdoor space, our skilled professionals have the expertise to get the job done efficiently.
Quality Craftsmanship: At Dream Floor Landscaping, we take pride in delivering top-notch craftsmanship. Our team consists of experienced and highly trained professionals who pay attention to every detail, ensuring that the end result exceeds your expectations.
Services Offered: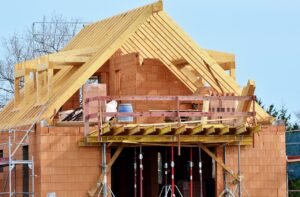 Landscaping and Garden Maintenance: Meadows Dubai is known for its lush greenery, and our landscaping services are designed to enhance the natural beauty of your outdoor space. From lawn care to garden design and irrigation system installation, we provide comprehensive solutions for a vibrant and healthy landscape.
Interior and Exterior Repairs: Whether it's a faulty electrical outlet or a damaged fence, our handyman services cover a wide range of interior and exterior repairs. We prioritize safety and efficiency, ensuring that your home is in top condition.
Painting and Renovation: Give your home a fresh new look with our painting and renovation services. Our team of skilled painters and renovators can transform your space, adding value to your property and creating an inviting atmosphere.
Flooring Installation and Repair: Dream Floor Landscaping specializes in flooring services, offering installation and repair for various types of flooring materials. Whether you want to upgrade your floors or fix existing issues, our experts have the knowledge and skills to deliver high-quality results.
Call to Action (CTA):
Ready to elevate the beauty and functionality of your Meadows Dubai home? Contact Dream Floor Landscaping today at +971553119463 for expert handyman services. Let us take care of your property, so you can enjoy the serene surroundings without the hassle of maintenance.
Conclusion:
Dream Floor Landscaping is your trusted partner for all your handyman service needs in Meadows Dubai. With a commitment to excellence and a team of skilled professionals, we ensure that your home remains a haven of beauty and comfort. Transform your living space today – dial +971553119463 and let Dream Floor Landscaping bring your vision to life.